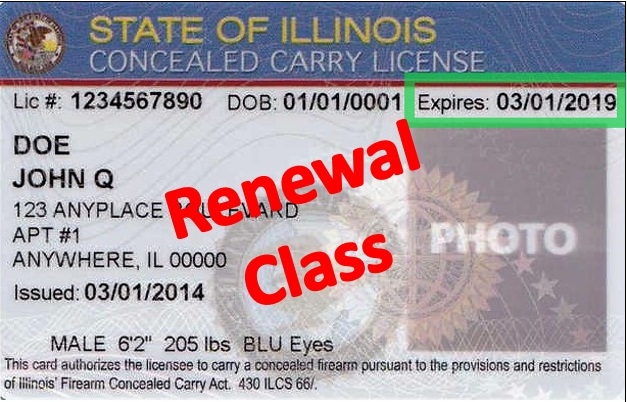 3 Hour CCL Renewal 9:30 A.M. to 1:00 P.M.
3 Hour CCL Renewal 9:30 A.M. to 1:00 P.M.  
Description   
3 Hour License Renewals – Classroom instruction will be held on Saturday's with a live range qualification to follow.   
Illinois Concealed Carry Training class includes certification for Illinois, Florida and Arizona, targets and use of our firearm if needed. A copy of Concealed Carry & Home Defense Fundamentals will be available for purchase. Range fees and ammunition are not included  
Arrive prepared for a 30 round live range qualification course. You may bring PRELOADED (2) fifteen round capacity magazines, (3) ten round capacity magazines or (2) five round capacity magazines for the live fire portion of the class. No old or damaged ammunition, steel core or re-loads. We prefer that you purchase a fresh box of ammunition at the range for safety purposes.  
Class size will be limited.  
For more information or if you have any questions, please call (708) 926-2524 or email: illinoisfirearmstraining@gmail.com