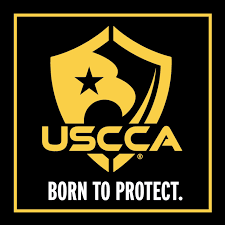 As advertised on Chicago's AM 560 The Answer this is our 7th year of teaching concealed carry classes in Chicagoland, with over 14,000 professionally trained students. This class does not require prior firearm experience and is suitable for first time shooters. No F.O.I.D. card or firearm is needed to take this class. Walk-ins are welcome based upon available seating.

Your 16 hour concealed carry class will include; Illinois and Florida firearms training for 39 State reciprocity, a 271 page color illustrated copy of "Concealed Carry & Home Defense Fundamentals" textbook by Michael Martin, a copy of Concealed Carry Class Review by Gary Peterson, and self-defense legal plan information. We will also provide a school firearm, ammunition, eye/ear protection, b-27 certified targets and your certificate in a presentation folder.
Every gun owner in the Chicago area should take this class regardless of whether or not they are applying for a concealed carry license. The legal portion of this class is an absolute must to understand Illinois law as it pertains to a valid claim of self-defense. If you don't know your rights, you don't have any, if you don't know the rules you can't play by them.
While researching concealed carry classes, make sure you select a class with professional credentialed Instructors. All concealed carry training programs are not created equal. This may be the single most important decision you will ever make for yourself and your loved ones.  Your life may literally depend on the choice you make, or perhaps 45 years of your life in jail, because you didn't know the law.We are a group of highly trained police professionals who also train our respective police agencies.

At Illinois Concealed Carry Training, LLC, we will give you current actionable information from both a police and civilian perspective by highly trained police professionals to keep you and your family physically, legally, financially and morally safe, in the event you have to use your weapon in self-defense or the defense of another.
So, for those who are serious about Concealed Carry Training and Education and are looking for a professional classroom with a high quality curriculum, presented by active and or retired police officers with advanced degrees, this class for you. This class covers all of the training and education required for you to apply for your Illinois and Florida concealed carry permits. We are a one stop shop for all of your Training, Education, Self-Defense Legal Protection Plans and Fingerprint Services. You deserve the best, so don't settle for less.
We keep the classroom cool, so bring a sweater or jacket if you are easily chilled.
16-Hour – 2 Day x 8 Hour Concealed Carry License Class – Saturday's & Sunday's from 9:00 A.M. to 6:00 P.M. $149.00
3-Hour – Illinois Concealed Carry License Renewal Class – Saturday's from 9:00 A.M. to 12:00 P.M.. $75.00
16-Hour – 2 Day x 8 Hour – USCCA Certified Firearms Instructor Class – 10:00 A.M. to 6:00 P.M. $647.00
16-Hour – 2 Day x 8 Hour – USCCA Firearms Instructor Re-Certification Class – 10:00 A.M. to 6:00 P.M. $500.00
We Do Not Replace Lost Certificates – You Must Retake the Class at Your Own Expense

Click on this Link to Purchase LegalShield

Join the Illinois State Rifle Association

Click on this Link to Schedule a Gunsite Class
Firearms Are Not Allowed in the Classroom
A ULC Ministry