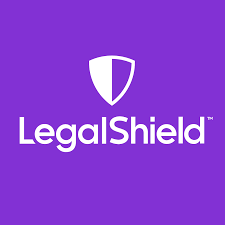 LegalShield Training Event with Business Opportunity – Friday's 6:00 P.M. to 9:00 P.M.
LegalShield Training Event with Business Opportunity

In the split-second that a life-threatening incident occurs, will you be able to remain calm and react properly under pressure?
Join retired Homicide Investigator Gary Carr as he takes you through how to react under stressful self-defense situations. You will also learn about the behaviors that create legal problems during and after a self-defense incident, as well as how to correctly engage with law enforcement.
We will cover the legal use of force in the home and on the street as well as the Castle Doctrine and much more.
Legal issues can be confusing, complicated, and even a little embarrassing. Save time, save money, and protect yourself and your family with a legal plan.
You may Speak with your LegalShield attorney on an unlimited number of personal legal issues Your attorney can review contracts and draft documents One plan covers your whole family, including pre- existing issues
Illinois Concealed Carry Training has teamed up with LegalShield, the nation's premier provider of legal coverage. With almost 7,000 attorneys nationwide, Legal Shield protects you and your family from a wide array of legal issues. Legal Shield handles all of the routine, daily legal issues we all face. Such things as legal advice, traffic citations, and even civil lawsuits are no longer a cause for worry. Furthermore, LegalShield protects you from the big, scary, traumatic events in life. LegalShield is ready to serve 24/7 if you ever face a major, traumatic event such as:
Gunfight
Arrested
Detained
Served with a warrant
The state is trying to take your child
Serious injury
With LegalShield, when the chips are down, you don't call some attorney who might get back to you tomorrow, or the next day! You call the Emergency Access Line at LegalShield and speak to an attorney RIGHT NOW. For $24.95 per month, you and your family can take comfort in knowing your potential legal issues are covered, 24/7, no matter where you are when you need your legal team.
Executive Director Maria Runyon will describe the value and benefits of LegalShield coverage. See for yourself the incredible coverage provided by the Family Legal Plan and the Gun Owners Supplement. If you still have questions about which LegalShield plan is right for you and your family? Call Gary L Carr Independent LegalShield Associate at Illinois Concealed Carry Training', LLC, an Independent LegalShield Associate, who will personally answer your questions and assist you in getting enrolled today! 708-926-2524
Protect yourself and your family with the combination of Illinois Concealed Carry Training and LegalShield coverage. You'll be glad you did!
Enroll Now! www.glcarr.WeAreLegalShield.com